Business Setup in Abu Dhabi Free Zones
Setting Up Your Business in Abu Dhabi Free Zones
Welcome to Abu Dhabi, where business opportunities are abundant and the economy is thriving! If you're thinking about establishing a business in the UAE, Abu Dhabi's free zones are a great place to start. Abu Dhabi isn't just a city; it's a thriving business hub that caters to the aspirations of both startups and corporate giants. Abu Dhabi free zones are an ideal destination for both startups and established businesses due to tax advantages, streamlined processes, and a strategic location.
Socprollect is the leading business setup consultants in Abu Dhabi when it comes to helping businesses get started in free zones. With our support, you'll benefit from tax advantages, 100% foreign ownership, and a hassle-free setup, giving you the competitive edge you need in this vibrant business environment.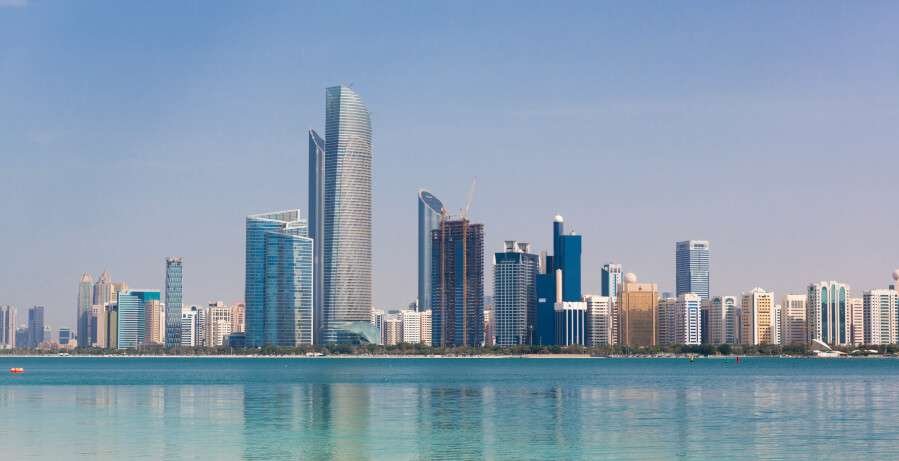 Company Formation in Abu Dhabi Free Zones
Why Choose an Abu Dhabi Free Zone for Your Business Setup?
1. Tax Advantages: Abu Dhabi Free Zones offer significant tax advantages to businesses, including 0% income tax and customs duties. As a result, it is a low-cost solution for businesses of all sizes.
2. 100% Ownership: Foreign investors in Abu Dhabi Free Zones can have full ownership of their companies without the need for a local partner.
3. Strategic Location: Abu Dhabi's free zones, located in the heart of the Middle East, provide excellent connectivity to global markets. Importing and exporting are made easier by strategically located ports and airports.
4. World-Class Infrastructure: Abu Dhabi's free zones are equipped with modern infrastructure and facilities, providing a favorable environment for business growth.
Set Up Your Abu Dhabi Free Zone Company in 4 Easy Steps!
Step 1: Contact Socprollect
Step 2: Choose your free zone and license type
Step 3: Submit the required documents
Step 4: Receive your Free Zone Business Licence
List of Free Zones in Abu Dhabi
Abu Dhabi Airport Free Zone
TwoFour54 Free Zone
Abu Dhabi Global Market Free Zone (ADGM)
Khalifa Industrial Zone Abu Dhabi (KIZAD)
Industrial City Of Abu Dhabi Free Zone
Masdar City Free Zone
Abu Dhabi Ports Company (ADPC) Free Zone
How to setup a company in Abu Dhabi Freezone?
Setting up a business in a free zone is easier now. Free zone authorities have simplified the process, requiring minimal paperwork and a quick turnaround time.
Below find the steps to setup your Business in Abu Dhabi Freezones.
Select Your Legal Entity

Begin by determining the type of legal entity that best suits your business goals. Free zones often provide options like Free Zone Limited Liability Company (FZ-LLC), branch, or more, each with its advantages

Craft Your Unique Trade Name

Choose a desired trade name that reflects your business's essence. Your chosen name should align with your business activities and comply with the guidelines set by the free zone authority.

Secure Your Business License

Applying for a business license is the next step. The process is swift and straightforward, making it easy to get your license and start operations in the free zone. Socprollect is a leading Business Setup Consultant in Abu Dhabi free zone. Contact us for More information.

Select the Ideal Office Space

Choose the office space that best meets your company's needs. Different options are available.

License Issuance and Pre-Approvals

Getting pre-approvals is an important step. You will receive your business license once you have obtained these and completed the registration process. This license is your entry ticket for conducting business in the free zone.
Types of Legal Entities in Abu Dhabi Free Zones
In Abu Dhabi Free Zones, you can establish various types of legal entities to suit your business needs. The most common types of legal entities available for business setup in Abu Dhabi Free Zones include:
Free Zone Limited Liability Company (FZ-LLC): This is a popular choice for small to medium-sized businesses. It allows 100% foreign ownership, and the liability of shareholders is limited to their share capital.
Branch of a Foreign Company: If you have an existing foreign company and want to expand to Abu Dhabi Free Zones, you can set up a branch. The parent company retains liability for the branch's activities.
Branch of a UAE Company: If you already have a UAE-registered company and wish to expand to a free zone, you can establish a branch. The parent company is liable for the branch's operations.
Sole Establishment: This is suitable for single owners or sole proprietors who want to run their business with 100% ownership. However, the owner is personally liable for all business obligations.
Representative Office: A representative office is typically used for non-commercial purposes, such as market research, promoting the parent company's products or services, or maintaining communication. It cannot engage in profit-generating activities.
The legal entity types and their requirements may vary depending on the Abu Dhabi Free Zone in which you plan to set up your business. We are the leading business consultant who helps you to determine the most appropriate legal entity structure for your business and to understand the specific regulations and benefits associated with each type.
FAQ – Company Formation in Abu Dhabi Freezones
What types of businesses can I set up in Abu Dhabi free zones?
You can set up various types of businesses, including trading, manufacturing, consulting, and service-based enterprises. The specific options may vary depending on the free zone you choose. For More Details Contact us.
Can I own 100% of my business in Abu Dhabi free zones?
Yes, Abu Dhabi free zones allow 100% foreign ownership, which is a significant advantage for international entrepreneurs.
Is Freezone exempted from corporate tax in UAE?
Yes, Businesses in free zones are often exempt from corporate and personal income taxes.
Can I import and export goods from Abu Dhabi free zones?
Yes, you can import and export goods from Abu Dhabi free zones with minimal customs duties and streamlined processes.
Socprollect: Your Gateway to Hassle-Free Business Setup in Abu Dhabi Free Zones
At Socprollect, we're more than just business consultants; we're your trusted partners on the path to business success. Based in Abu Dhabi, our mission is clear: to provide businesses of all sizes with a streamlined, cost-effective solution for setting up your company in the vibrant Abu Dhabi Free Zones.
You can own your business, a 100% foreign ownership, and absolutely zero VAT to worry about. That's right, with Socprollect, we're making business setup as easy as possible. No matter your industry, whether you're a startup or an established enterprise, our exclusive team for Free Zone business license in Abu Dhabi is designed to empower you.
Are you ready to take that entrepreneurial leap without the complications? Socprollect is your gateway to the Abu Dhabi Free Zones, where opportunity meets ease, and growth becomes your new reality. Let's unlock your business potential together!